OVERVIEW
A compliance test is used to verify that a product, process, system, service, or documentation complies with internal or external standards, laws, or regulations.
A compliance test is conducted by an external party and a certificate would be awarded as proof of compliance to the standard specified.
A compliance test should be conducted when ensuring that electricity wiring of the building meets the stipulated safety and electrical protection requirements.
With a certificate issued by the professionals, this allows the building owner to be without any doubts and ease of mind knowing the building is safe for occupancy.

IMPORTANCE OF THIS TEST
It will be an assurance that there are no adverse effects on quality and safety of building.
Increase your overall equipment effectiveness.
Extend the life of your electrical system u Improves Efficiency
It ensures that your household, employees, the public and your business are kept safe and fully functional.
It will also reduce the risk of short circuits. The test will ensure only the amount of power needed is supplied.
This will reduce the risk of fire which may be caused by short circuits or lightening.
It is a Law
TESTS CONDUCTED
Earth Continuity Test
Visual inspection
Insulation Resistance Test
Leakage Test
Continuity of protective conductors.
Insulation resistance.
Protection by separation of circuits.
Floor and wall resistance.
Automatic disconnection of supply.
Polarity.
Functional performance.
NB: The visual inspection is carried out first to confirm that permanently-wired electrical equipment is compliant with the safety requirements and not visibly damaged, and that fire barriers, protective, monitoring, isolating and switching devices and the relevant documentation are present. Electrical testing may commence after this inspection
TESTS DONE BY US: WBHO NGONYA PLANT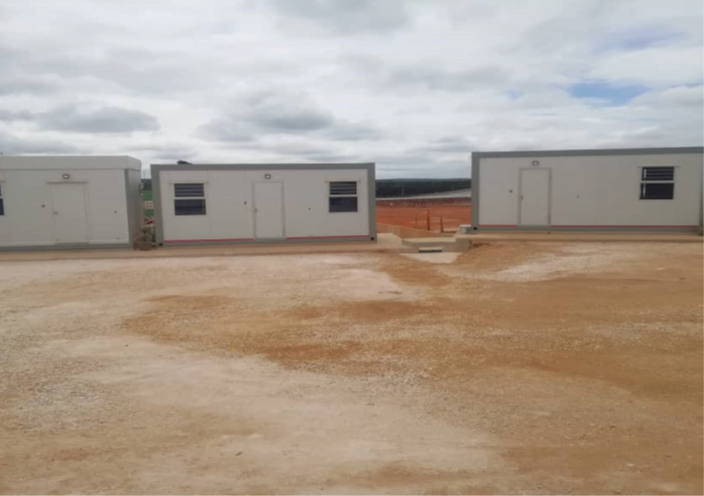 DESCRIPTION OF THE TEST CONDUCTED:
Electrical Installation Compliance Certification
Insulation Resistance Testing for each Distribution Board
ELCB (Earth Leakage Circuit Breaker Tests for every DB with Earth Leakage
Elevated Voltage Testing for each Distribution Board u Earth Electrode Testing for each Distribution Board
Earth Loop Impedance Test at any one farthest Socket from Each Distribution Board
Voltage Tests
Current Tests
WHY CHOOSE US FOR ALL YOUR ELECTRICAL COMPLIANCE NEEDS
MIMSHACH is the right Engineering Consultant Company for compliance tests.
Our qualified technical personnel will assist you to standardize your electrical system and ensure that your building is compliant to Local and International standards such as Zambia Bureau of Standards (ZABS) ZS 791:2014 and BS 7671, the British standard for electrical safety
Mimshach is a registered member of the Association of Consulting Engineers of Zambia (ACEZ), Engineering Institution of Zambia (EIZ) and Engineering Registration Board (EngRB